About Us
Authentic Lanka Exports – Company Profile
Authentic Lanka Exports (Pvt) Ltd is a subsidiary of Avant Premier, A celebrated International convention management company that wields a formidable portfolio with global corporate giants such as "Red Bull" and "Google".
Authentic Lanka Exports, adhering to its core values of premium quality, ethical standards, and environmentally sound practices, aims to expose a suite of truly Sri Lankan products to the global arena! Hence our slogan "Truly Sri Lankan"!
ALE streamlined process, identifies the products, technologies and services that are suitable for the international market, and takes them under the company's wing, to undergo strict, globally recognized, quality-control standards, and elite branding!
The company places the environment at the apex of our priorities, and are primarily committed to protecting the environment and constantly adding to our ever-growing range of quality products that are safe for the usage of a global clientele, with value-addition, our competitors are hard-pressed to match!
We at ALE market our products overseas, through a comprehensive web portal, as well as other traditional methods. We intend to fill in the gaps left by many a company concerning call-back-time, constant upgrading of our technologies and processes, as well as strict monitoring of our ethical, environmentally-friendly practices, as well as our quality-control methodologies and attention to detail!
We believe in long-term, mutually beneficial business-relations, and aim to gain satisfaction from client and supplier alike!
We aim to provide over and above expectations and are poised to be a formidable global presence in the export industry!
Our Vision
Be Sri Lanka's most recognized, authentic, value adding exporter within a decade!
Our Mission
To present an ever-growing range of products, technologies and services, with originality and enthusiasm, to a global market, while raising awareness of the importance of environmentally-friendly practices and methodologies!
Goals & Objectives
Increase our global presence, market-share and profitability!
Provide the next-level of customer service, increasing efficiency and value-addition!
Uplift the rural community by encouraging entrepreneurship and innovation in rural communities!
Provide a global clientele with a suite of truly Sri Lankan products, technologies and services that are otherwise unavailable to certain parts of the world!
To maintain an "environmental-friendly" stance in all our operations!
Participate in trade fairs and business forums across the globe!
Increase our affiliations and build long term mutually-beneficial relations between supplier, client, dealers, associations, trade chambers etc.
Quisque iaculis blandit egestas. Curabitur rutrum mollis massa, eget feugiat sapien pulvinar laoreet. Aenean erat sem, mollis sed sollicitudin at, placerat bibendum leo. Etiam cursus tortor sit amet massa rhoncus vulputate sit amet at ante. Morbi dignissim lacus sit amet turpis convallis et vehicula nisi feugiat. Vestibulum adipiscing ornare felis, nec vestibulum nisi faucibus vitae.
Board Of Directors
Our board of directors features a formidable talent & experience in a variety of fields. The streamlined combination of these skills, is what makes ALE the strong presence it is in a global market, after all, a company is only as strong as the people in it, and we have chosen well!
Hildon Hamangoda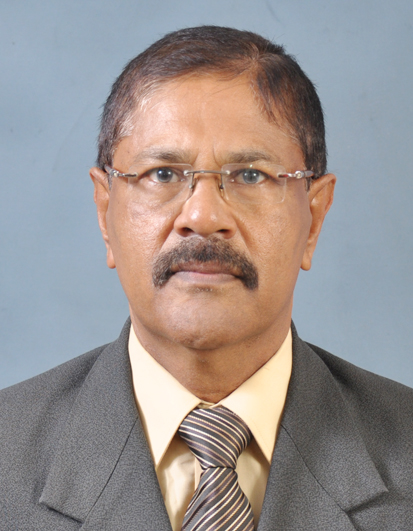 Mr. Hamangoda, Originally a Philosophy and Economics graduate, found his true calling in trade and exports during his work in many institutions and his travels around the globe, including Sri Lanka, Japan, Germany, Sweden, Netherlands, and Taiwan.
With an extensive education, ranging from programming to international trade and shipping logistics, as well as diplomacy, and international relations, Mr. Hamangoda was the perfect individual to take the helm as the head of ALE.
His impressive portfolio of employers include The Merchant Navy, The Finance Company PLC., SOS Children's Village International, The Industrial Services Bureau, The Wayamba Chamber of Commerce & Industry, Ministry of Industry, International Relations JLE, Vanilla International, and Federation of Chambers of Commerce and Industry of Sri Lanka (FCCIS), all holding Directorial, Senior, and advisory positions.
His reputation in this industry and others, is due to his impressive list of achievements and accolades, which include organizing trade fairs, leading trade delegations, forming councils and representing the country at trade fairs that earned a commendation by H.E. the President of Sri Lanka.
Conducted Sri Lanka Trade Fair and Exhibition in the Republic of Maldives in 1992.
Study Tour to Germany on "Trade & Commerce and Industrial Development Programme" offered by the Kontrad Adenauer Foundation of Germany 1992.
Conducted a Trade Fair and Exhibition in the State of Doha-Qatar in1994.
Led Trade Delegation from Wayamba Province to The Republic of Maldives in1992.
Coordinated residential two day study tour in Wayamba Province of the Diplomatic Missions in Sri Lanka.
Established the Wayamba Trade Centre, at the Duty Free Shopping Complex of the Bandaranayake International Airport.
Led a study tour mission, Presidential Award Winning Rural Handicraftsmen of Wayamba Province, to Thailand, in 1994.
Led a 24 member strong team of Sri Lanka Exporters to The Chinese Export Commodity Fair in Canton, China, and to the Chamber of Commerce in Bangkok, Thailand in April 2001.
Instrumental in forming The Sri Lanka-China Business Co-operation Council of Wayamba under, the auspicious of Chinese Embassy in Sri Lanka, and held the position of its Secretary General, since its inception in September 2001.
Led the Sri Lanka Trade Delegations to China, Thailand and Malaysia in April 2001, October 2001, April 2002, October 2002, October2003.
A signatory of the Bi-lateral Trade Agreement signed in China, between Wayamba Province and Foshan Province of China, in April 2002.
Commended by Her Excellency President Chandrika Bandaranayake Kumaratunge for organizing the Island best Province Exhibition stall at the 50th Independence Celebrations at BMICH in 1999.
Delivered a special speech on "Regional Industrialization in Sri Lanka" at the International Vendor Development Meeting in Bangalore, India, on 8th January 2004, representing the Government of Sri Lanka, in the capacity of Advisor, Ministry of Industries.
Operational Committee Member (OCM) of GTZ organized SAARC Trade Information Project, and attended OCM meetings in Kathmandu February, Bentota April and Nepal June, 2009, representing FCCISL.
Led FCCISL organized Sri Lanka Business Delegations to the Kunming Fair of China in 2007, 2008 & 2009.
Led FCCISL organized Sri Lankan Business Delegation to Beijing, China in 2007
Mobile No – 0094 777218114
Email – hildon@lankaexports.com
Priyantha Mahawatta
Priyantha Mahawatta, a Hospitality and Agricultural professional, possesses 15 years of experience in hotels, catering operations, and structural design overseas as well as in Sri Lanka. He served as an Executive Director of Eco Tech Create 21, Inc. Japan, for over 9 years. His responsibilities included the handling, research, and agricultural operations for the two primary projects established in Japan and Sri Lanka.
Company Profile
Company Name
: Authentic Lanka Exports Private Limited
Address
: 410/105A, Bauddhaloka Mawatha, Colombo – 07
Telephone
: 0094 112 699 215
E-mail
: contactus@lankaexports.com
Web
: www.lankaexports.com
Category of Business
: Private Limited Company
Business Incorporation Certification
: PV 112216
Mother Company
: Avant Premiere Pvt. Ltd.
Bankers
: Standard Chartered Bank, York Street, Colombo 01
Contact Person & Designation
: Mr. Priyantha Mahawatta – Chief Executive Officer
Mobile Phone: 0094 777 715477
Email: priyantha@avpr.lk
Type of Business
: Export, Value Addition and Trade.